Employee Handbook for Medical Practices - Download Free Templates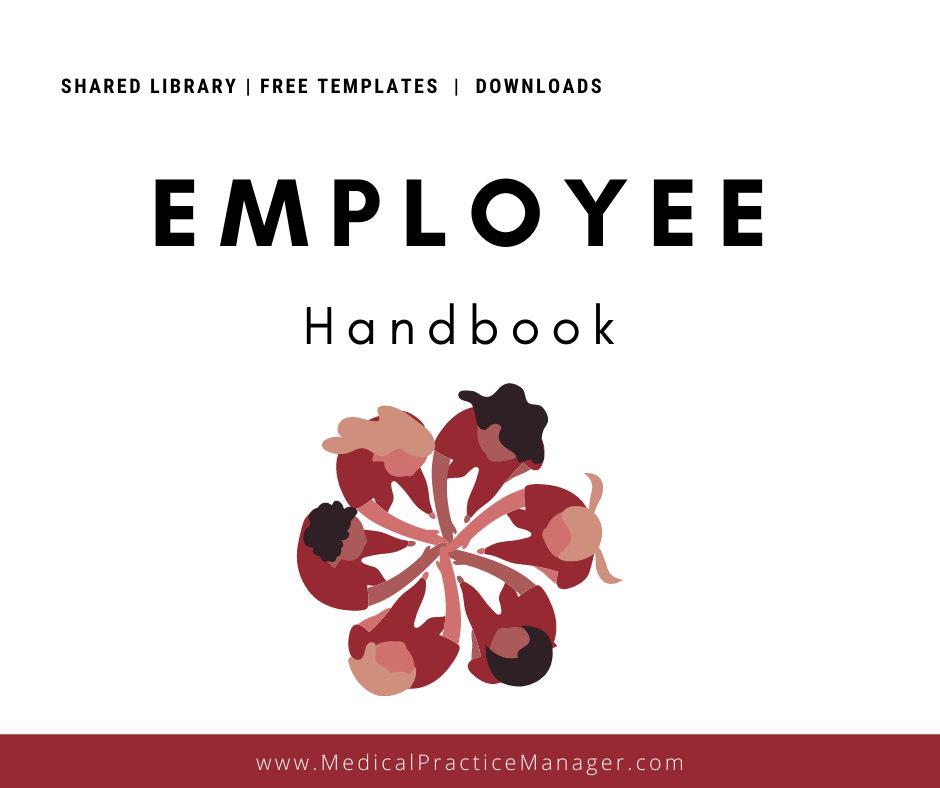 Employee Handbook for Medical Practices
A good employee handbook for medical practices is critical for team success and that's why we want to share with you free Employee Handbook Templates that you can use to perfect your own.
Join the Group free & access the Shared Library »
Employee Handbook - for medical practices (free templates).
Are you a new medical practice manager? Did you start a position at a practice without an Employee Handbook or just want to make updates to your current one?
Putting together an employee handbook for a medical practice can be a time-consuming project for any medical practice manager. While we recommend working with human resource professionals (https://www.shrm.org/) and legal support it can often be helpful to have templates to work from. Our medical practice community has a shared template library to help you.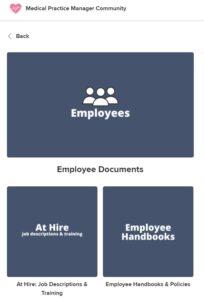 Free Template - Employee Handbook for Medical Practices
1400+ Members (Medical Practice Administrators, Managers, & Owners)
-Private Community
- Private Facebook Group
- LinkedIn Group
Categories for your Medical Practice Employee Handbook can include:
INTRODUCTION
Welcome to ABC Medical Group!
Handbook Purpose
EMPLOYMENT
Equal Employment
Background Checks
At-Will Notice
Anniversary Date & Seniority
Immigration Law Compliance
Introductory Period
Employment Classifications
Personnel Records
Employee References
Job Transfers
CONDUCT AND BEHAVIOR
General Conduct Guidelines
Sexual and Other Unlawful Harassment
Anti-Bullying
Complaint Procedure
Corrective Action
COMPENSATION
Pay Periods
Timekeeping
Reporting Time Pay
Overtime
Payroll Deductions
Pay Adjustments, Promotions & Demotions
Work Assignments
Expense Reimbursement
Advances and Loans
BENEFITS
Holidays
Paid Time Off
Health and Welfare Benefits
Continuation of Benefits
State Disability Insurance
Pregnancy Disability Leave
Temporary Disability Leave
Military Leave
Jury Service Leave
Witness Leave
Voting Leave
School Leave for Disciplinary Matters
Volunteer Emergency Responder Leave
Victims of Felony Crime Leave
Civil Air Patrol Leave
Bone Marrow Donation Leave
Organ Donation Leave
Bereavement Leave
HEALTH, SAFETY, AND SECURITY
Non-Smoking
Drug and Alcohol
Safety
Reasonable Accommodations
Workers' Compensation
Workplace Violence and Security
Driving Safety
Automobile Accident
Inclement Weather
WORKPLACE GUIDELINES
Hours of Work
Off-the-Clock Work
Meal Periods
Rest Periods
Lactation Accommodation
Attendance & Tardiness
Personal Appearance
HIPAA Compliance Policy
Confidentiality
Conflict of Interest
Business Gifts
Outside Activities
Reporting Irregularities
Inspections & Searches
Electronic Assets Usage
Bring Your Own Device
Social Media
Company Phone Usage & Personal Cell Phones
Personal Property
Parking
EMPLOYMENT SEPARATION
Resignation
Termination
Personal Possessions & Return of Company Property
AND MORE...
Resource Library for Medical Practice Managers
Our community has created a free resource for members to access froms, documents, templates, policies, & more. These are to be used at your own discretion. Please see disclaimer below.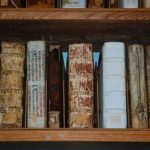 Disclaimer: Medpm makes no guarantees of the accuracy, legality, or comprehensiveness of the documents posted to this library. It is for public use at your discretion. You assume all responsibility for use of these documents by downloading, editing, or using all or portions of these free forms, templates, policies, & checklists and waive any liability towards Medpm. We welcome additional medical practice documents you may suggest or contribute to this public community repository. FREE PRINTABLE MEDICAL FORMS: FREE TEMPLATES, FORMS, POLICIES & DOWNLOADS FOR PHYSICIAN PRACTICES AND PRACTICE START-UPS.